We will talk about some games in the Ruy Lopez and some  theory. If we have time will we also play a thematic Ruy Lopez fast speed tournament Welcome!
Join in the Fun, last evening this year of 2014, make it and break it, come to the club, we will have FIKA! Lets play som Spanish, one of the oldest openings. Welcome!
ASSU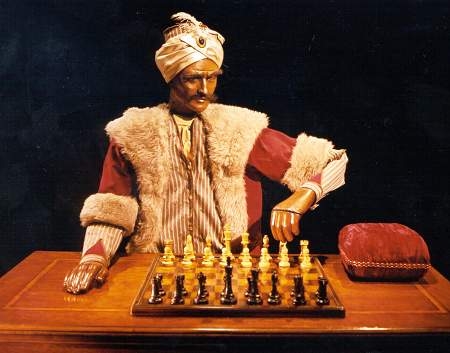 The famous "Turk", that played and tour the European courts, like Napoleon.